LEADERSHIp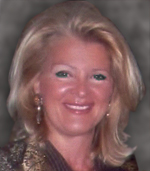 MARILYN MAGGIO-ZITZKE, RN, BS, MBA
Vice President, Consulting and Solutions Management

Ms. Maggio-Ziztke has senior management oversight responsibility for all Sevenex onsite consulting services, all of Sevenex's Senior Director Consultants, as well as for Sevenex's almost 1000 Solutions and related Implementation Steps. Marilyn has over 20 years management and consulting experience in the operating room, cardiac, electrophysiology and interventional radiology labs and critical care. She has consulted with hospitals throughout the United States, Italy, Germany, Austria and Latin America. She has also written and published professional articles in national healthcare journals.