SEVENEX LEADERSHIP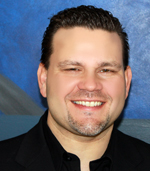 TONY TAYLOR, BA
Senior Management, Business Development

Mr. Taylor brings over 18 years of business development and leadership experience to Sevenex. Prior to joining Sevenex, Tony served the risk management needs of healthcare clients as VP, Marketing Manager, at a top international insurance services firm. His responsibilities included managing a team of underwriters and serving clients in the Hospital and Nursing Home Division. Other health industry experience includes representing an international medical gasses supplier.

At Sevenex, Tony is responsible for national business development with hospitals and nursing facilities. This includes working directly with hospitals, nursing facilities and their professional associations to help improve their margins by using Sevenex services. Tony's education includes a BA in Economics, with numerous post-graduate courses in Marketing.